COMPANY
Management Policy
Our Corporate Mission: Creating Inspiring Spaces
- Three Major Policies -

•Management Policy
We endeavor to create an enjoyable company to work for, under the motto "Do thoroughly what you normally do," in order to develop ourselves and the Company.
•Quality Policy
We improve our expertise and skills based on the track record and reliability that we have accumulated so far, to design safe, reliable and functional living environments.
•Environmental Policy
We aim to create an environmentally friendly city through our architectural planning, design and supervisory activities.
Group Companies
In cooperation with its Group companies operating in various business categories, Wright Architecture Co., Ltd. will create inspiring spaces.
Message
When I was 29 years old, I founded Wright Architecture as a private architectural office in a corner of my house. Now celebrating its 36th anniversary, it has grown into a company with more than 20 employees. Taking this opportunity, I would like to express my sincere appreciation to all those who have supported us to the present day.
One of the beliefs that the Company has cherished since its founding is to "courageously undertake difficult work that other companies may hesitate to do." We have striven to change our business style, departing from the old habit of just passively receiving orders and adopting an active approach of creating jobs under our own initiative. In so doing, we have always taken on new challenges, such as turning our organization into a commercially feasible business, and incorporating information technology (IT) into our daily operations, as well as quality control, environmental protection, and overseas expansion. The Company will continue to further intensify its efforts to promote these initiatives. Currently, Wright Architecture has its Group companies, which conduct diverse business beyond the scope of architectural design—for example, international business consultation to serve as a bridge between Japan and Africa, real estate-related business, and the management of a welfare facility that supports people with disabilities in finding employment. In the near future, we are planning to organize "TUTUMU Holdings" (provisional name), which will integrate these businesses. To this end, all employees are working together to further develop their capabilities.
If we are able to make social contributions while pursuing our economic activities centering on designing buildings that enrich people's everyday lives and culture, wecould not ask for more.
I would like to ask for your continued kind support and patronage.
Shinsuke Imasaka
President
Wright Architecture Co., Ltd.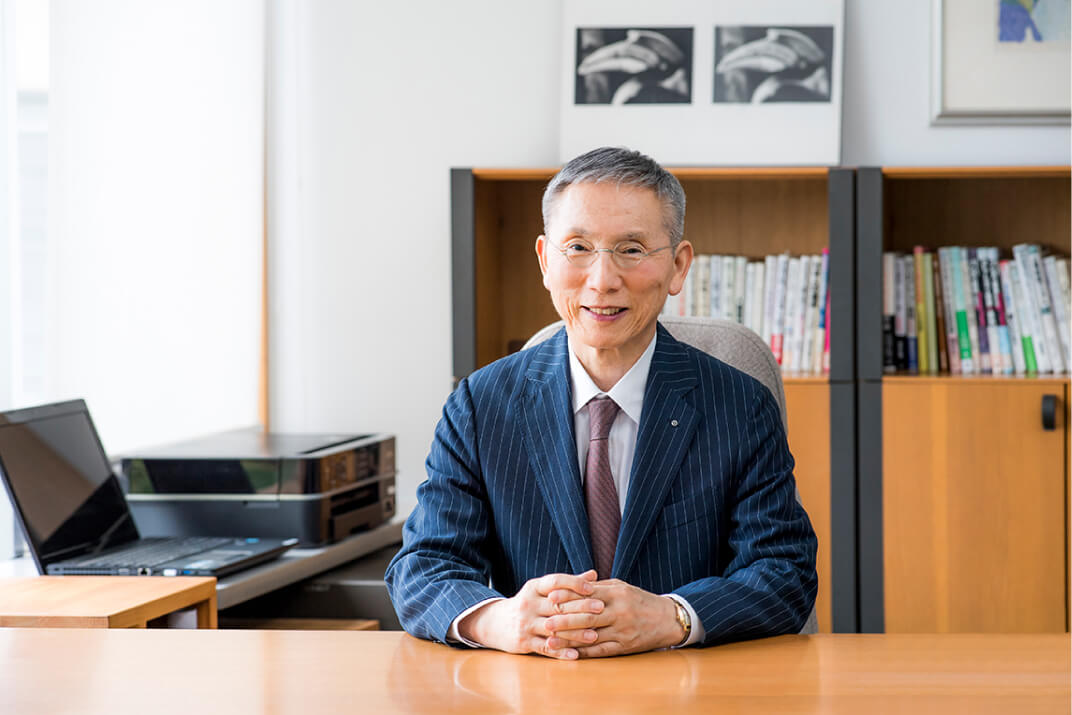 Company Outline
Company Name

Wright Architecture Co., Ltd.
Head Office

Pao 21 Bldg. 4F, 8-12 Honcho, Kyomachi, Chuo-ku, Kumamoto-shi, Kumamoto, Japan Tel: +81-96-359-4556
Fax: +81-96-359-4579
Founded

May 5, 1981
Registration

First-Class Architect Office (Kumamoto Governor Registration No. 1625)
Capital

20 million yen
Business Lines

Architectural planning, design and supervisory activities in general; civil engineering design; development, planning and design; environmental conservation and cultural activities
Membership

Japan Institute of Healthcare Architecture
Research Institute of Educational Facilities
Kumamoto Association of Architectural Firms
Number of employees:

24 in total (first-class registered architects: 7, second-class registered architects: 4)
Account bank branches:

Kyomachidai Branch of Kumamoto Bank
Shimizu Branch of Kumamoto Dai-Ichi Shinkin Bank
Kyomachi Branch of Higo Bank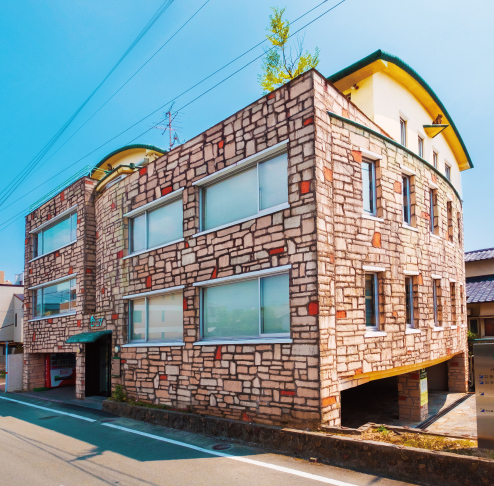 History
1981

Shinsuke Imasaka privately founded Wright Architecture First-Class Registered Architect's Office in Kikuchi City, Kumamoto Prefecture.

1984

Opened the Kumamoto Sales Office in Suizenji, Kumamoto City, Kumamoto Prefecture.

1986

Moved the headquarters to 2-chome, Kyomachi, Kumamoto City, Kumamoto Prefecture.
Changed the Kikuchi office to a sales office.

1987

Established Wright Architecture Co., Ltd., with a capital of 10 million yen. Established the Sales Department at the Head Office.

1991

Constructed a new building in Kyomachi Honcho, to which the Head Office was relocated. Capital increased to 20 million yen.
Established the Environmental Design Department at the Head Office. Raise the status of the Kikuchi Sales Office to the Kikuchi Branch.

1999

Opened the Tokyo Branch in Higashi Kanda, Chiyoda Ward, Tokyo.
Established the Structure Department at the Head Office.

2001

Started business operations in China (Liaoning and Jilin Provinces)
Established Raito Architectural Design Co., Ltd., as a local subsidiary in Dalian, Liaoning Province, China.

2002

Established the Facility Department at the Head Office.

2004

Established Hakugeitatsu Architectural Design Co., Ltd., as a local subsidiary in Pudong New Area, Shanghai, China.
Closed Raito Architectural Design Co., Ltd. in Dalian, China.

2005

Obtained a class-A license (for planning, architectural design, landscape architecture and municipal facilities) in Shanghai, China.
Closed the Tokyo Branch on September 30, 2005 to consolidate its businesses into the Head Office.

2013

Started operations in Vietnam (Da Nang City).
Award History
2004

Ubuyama Municipal Ubuyama Preschool

Encouragement Prize in the Japan Association of Architectural Firms National Competition

2005

Kikuchi Municipal Kikuchi Kita Junior High School

Prize of Kumamoto Federation of Forestry Cooperatives in the Kumamoto Prefectural Competition of Large Facilities Built with Timber

Itsuki Hot Spring "Yumeuta"

Prize of Association for Promoting the Use of Timber Produced in Kumamoto Prefecture in the Kumamoto Prefectural Competition of Large Facilities Built with Timber

2010

Mashiki Municipal Mashiki Chuo Elementary School

Merit Award in the All Japan Photograph Competition of Siding and Construction Examples
Prize of Kumamoto Federation of Forestry Cooperatives in the Kumamoto Prefectural Competition of Large Facilities Built with Timber

2012

Library building of Misato Municipal Tomochi Elementary School

Prize of the Minister for Agriculture, Forestry and Fisheries in the Log House Architectural Contest
Prize of Kumamoto Federation of Forestry Cooperatives in the Kumamoto Prefectural Competition of Large Facilities Built with Timber

2014

Da Nang Paracel Gallery in Vietnam

Grand Prix in the International Design Competition of Da Nang City, Vietnam

2016

Takamori Municipal Shikimi Preschool

Prize of Kumamoto Federation of Forestry Cooperatives in the Kumamoto Prefectural Competition of Large Facilities Built with Timber

2018

Kumamoto Prefecture Disaster Relief Aviation Center

Forestry Agency Director-General Prize of Merit Awards in the Timber Utilization Competition