COMPANY
Management Policy
Our Mission: Creating Inspiring Spaces
- Three Major Policies -

Ⅰ. MANAGEMENT POLICY: We enrich ourselves and company by striving to creating of enjoyable company to do our motto "common thing well."
Ⅱ. QUALITY POLICY: We design safe, secure, and functional lifestyles by improving our knowledge and skills based on our achievements and trust.
Ⅲ. ENVIRONMENT POLICY: We aim to creating of urban development with the eco environment through planning, design, and supervision.
Group Companies
In cooperation with its Group companies operating in various business categories, Wright Architecture Co., Ltd. will create inspiring spaces.
Management and operation of group companies
(Pure Holding company)

This company operates 4U, a welfare facility for disabled persons that provides Type-A support for continuous employment, mainly relating to architectural design support; and Kyokara Tomorrow, a consultation support center for disabled persons.
This company provides comprehensive architectural design support, including regular inspection reporting, home inspection, energy saving calculation for buildings, and support for various architectural applications. http://www.kss-pao.co.jp/

Yohoen: multipurpose welfare facility
This is a multipurpose facility for disabled persons which teaches independent living skills, provides basic business skills training and job-hunting support, and offers in-house job opportunities (Type-B support for continuous employment). http://yohousha.jp/yohou-en/
Company's outline
【Main Office】
Company name

Wright Architecture Co., Ltd.
Head Office

8-12 Kyomachi Honcho, Chuo-ku, Kumamoto city, Kumamoto, Japan Tel: +81-96-359-4556
Fax: +81-96-359-4579
Founded

May 5, 1981
Registration

1st Class Architect Office (Kumamoto Governor Registration No. 1625)
Capital

25 million yen
Business Lines

Architectural planning, design and supervision; Civil engineering design; development, planning and design; Environmental conservation and cultural activities
Membership

Kumamoto Association of Architectural Firms
Executives

Chairman of the Board,Shinsuke Imasaka
CTO,Kentaro Satoh
CFO,Kensuke Imasaka
Number of employees:

27 in total(As of August 2023)
Eligible persons

1st class architect:10
2nd class architect:4
Structural design 1st class architect:1
Equipment design 1st class architect:1
Quantity Surveyor:2
Account bank branches:

Kumamoto Bank, Hanabata Branch
Higo Bank, Kyomachi Branch
Kumamoto Daiichi Shinkin Bank, Shimizu Branch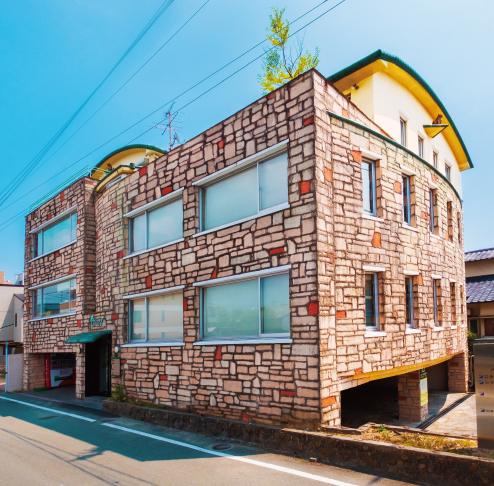 【Branch Office】
Okinawa Branch
Address

201 Corsazul, 3-3-21 Uchima, Urasoe-City, Okinawa, Japan Tel: +81-98-898-9568
Fax: +81-98-988-9569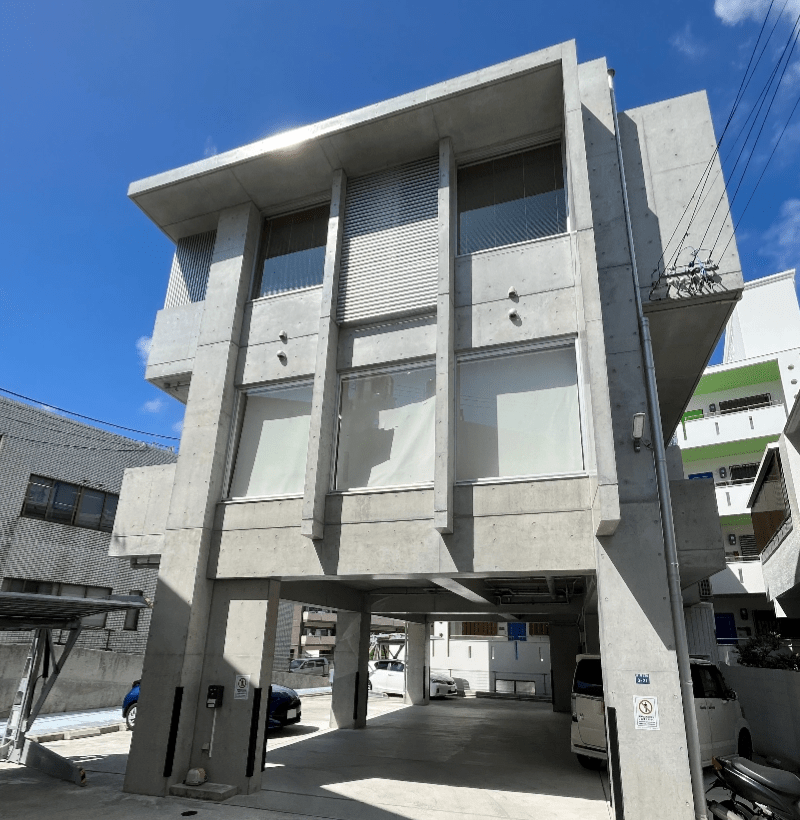 Notification: Return of ISO 9001 and ISO 14001 Certification
History
1981

Shinsuke Imasaka privately founded Wright Architecture First-Class Registered Architect's Office in Kikuchi City, Kumamoto Prefecture.

1984

Opened the Kumamoto Sales Office in Suizenji, Kumamoto City, Kumamoto Prefecture.

1986

Moved the headquarters to 2-chome, Kyomachi, Kumamoto City, Kumamoto Prefecture.
Changed the Kikuchi office to a sales office.

1987

Established Wright Architecture Co., Ltd., with a capital of 10 million yen. Established the Sales Department at the Head Office.

1991

Constructed a new building in Kyomachi Honcho, to which the Head Office was relocated. Capital increased to 20 million yen.
Established the Environmental Design Department at the Head Office. Raise the status of the Kikuchi Sales Office to the Kikuchi Branch.

1999

Opened the Tokyo Branch in Higashi Kanda, Chiyoda Ward, Tokyo.
Established the Structure Department at the Head Office.

2001

Started business operations in China (Liaoning and Jilin Provinces)
Established Raito Architectural Design Co., Ltd., as a local subsidiary in Dalian, Liaoning Province, China.

2002

Established the Facility Department at the Head Office.

2004

Established Hakugeitatsu Architectural Design Co., Ltd., as a local subsidiary in Pudong New Area, Shanghai, China.
Closed Raito Architectural Design Co., Ltd. in Dalian, China.

2005

Obtained a class-A license (for planning, architectural design, landscape architecture and municipal facilities) in Shanghai, China.
Closed the Tokyo Branch on September 30, 2005 to consolidate its businesses into the Head Office.

2013

Started operations in Vietnam (Da Nang City).

2019

Merged with group company JAPAN WORLD BRIDGE Co., Ltd.
Capital increased to 25 million yen.

2020

Opened satellite office in Naha City, Okinawa.

2022

Change of Representative Directors
Shinsuke Imasaka, Representative Director Appointed Chairman of the Board
Kentaro Sato, Managing Director, appointed Representative Director and Chief Technology Officer (CTO)
Managing Director Kensuke Imasaka appointed Representative Director and Chief Financial Officer (CFO)
Moved Okinawa Satellite to Urasoe City, Okinawa and established Okinawa Branch
Award History
2004

Ubuyama Municipal Ubuyama Preschool

Encouragement Prize in the Japan Association of Architectural Firms National Competition

2005

Kikuchi Municipal Kikuchi Kita Junior High School

Prize of Kumamoto Federation of Forestry Cooperatives in the Kumamoto Prefectural Competition of Large Facilities Built with Timber

Itsuki Hot Spring "Yumeuta"

Prize of Association for Promoting the Use of Timber Produced in Kumamoto Prefecture in the Kumamoto Prefectural Competition of Large Facilities Built with Timber

2010

Mashiki Municipal Mashiki Chuo Elementary School

Merit Award in the All Japan Photograph Competition of Siding and Construction Examples
Prize of Kumamoto Federation of Forestry Cooperatives in the Kumamoto Prefectural Competition of Large Facilities Built with Timber

2012

Library building of Misato Municipal Tomochi Elementary School

Prize of the Minister for Agriculture, Forestry and Fisheries in the Log House Architectural Contest
Prize of Kumamoto Federation of Forestry Cooperatives in the Kumamoto Prefectural Competition of Large Facilities Built with Timber

2014

Da Nang Paracel Gallery in Vietnam

Grand Prix in the International Design Competition of Da Nang City, Vietnam

2016

Takamori Municipal Shikimi Preschool

Prize of Kumamoto Federation of Forestry Cooperatives in the Kumamoto Prefectural Competition of Large Facilities Built with Timber

2018

Kumamoto Prefecture Disaster Relief Aviation Center

Forestry Agency Director-General Prize of Merit Awards in the Timber Utilization Competition

2021

Uto Municipal Hanazono Kindergarten

Kumamoto Prefecture Large Facility Contest Using Wood (Special Prize)